Mastervolt: LIN interface for VW crafter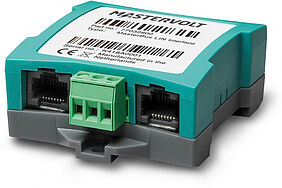 The Masterbus LIN interface has been developed to enable the Vokswagen Crafter to communicate with the company's MLI Ultra Lithium Ion battery. The module is designed for use in vehicles equipped with a LIN-enabled (secondary) alternator option.
It enables a seamless integration of the MLI Ultra battery into the vehicle's LIN network and provides the alternator and engine control unit (ECU) with the necessary data from the MLI Ultra battery to monitor and charge the battery accordingly. As all other Masterbus interfaces by Mastervolt, the LIN module can be installed on DIN rails or as surface mounting. The LIN interface can be used in combination with the Mastervolt MLI Ultra batteries (MLI Ultra 12/2500 or MLI Ultra 12/5000).